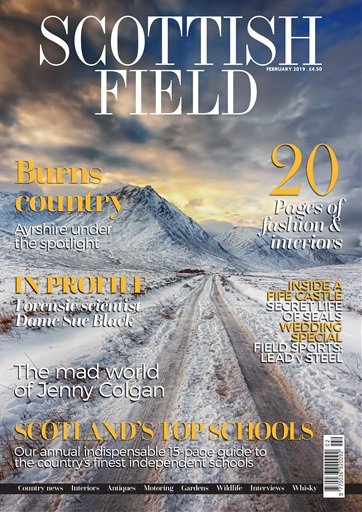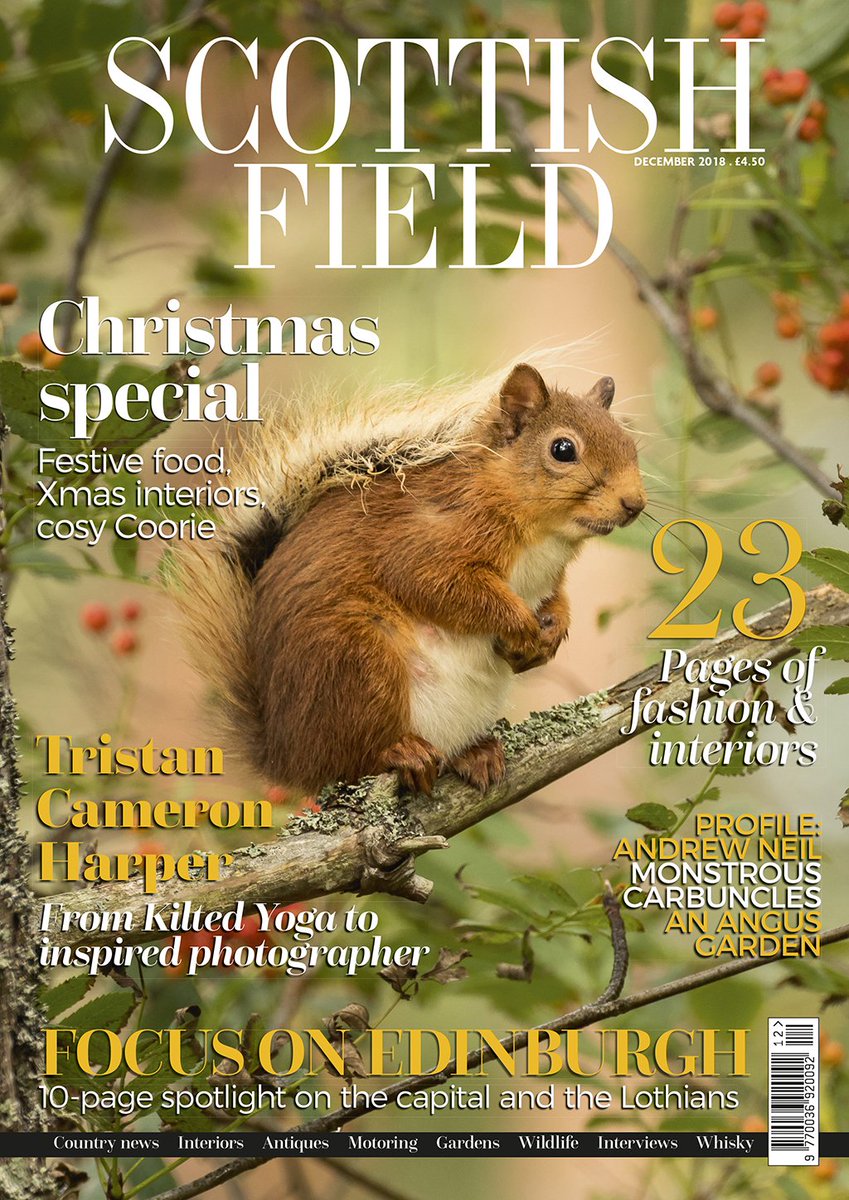 I continue to write a monthly wildlife column for the glossy lifestyle monthly Scottish Field. So far I've covered subjects as varied as seal pupping season, moths, starling murmurations and raven culls.
There was a liquid quality to the flock, its edges curving and irregular yet clearly defined. All the time smaller flights were being attracted into the larger body, or – when it stretched out thinly – breaking off as droplets, and swooping away only to return minute later. The collective took on its own personality, sweeping overhead in a breathy whisper then making a handbrake turn to swing out over the road, where it seemed to hang for a moment, pulsating.
They're not available online, so find the text of some of the latest articles after the fold.
WILDLIFE: THE MERSE MURMURATIONS
Published in Scottish Field, February 2019
All through the winter months, a natural phenomenon takes place over the fields, reed beds, salt flats and, well, car parks of Scotland. Starlings take to the sky in their thousands to perform the beautiful swooping, soaring displays known as murmurations.
Rising up in a shapeshifting cloud, the birds move through the air like a shoal of fish, wheeling and swirling, the edges of the flock stretching away and coming back again in an elastic, semi-rhythmic movement. They will murmurate most evenings, from November until April, and are well worth a trip to watch in person.
Gretna Green, close the border with England, hosts one of the United Kingdom's biggest starling roosts. Keen birders congregate their nightly to await the display. When I visited at the end of November, we found them a mile or so south of the village, on the road to Metal Bridge. Arriving around half an hour before sunset, we found a layby where a small crowd of enthusiasts and photographers were already waiting in cars.
Among them was Axel Hellwig, a keen amateur wildlife photographer, who had driven an hour from Dalbeattie to see them following a recommendation from a friend. This was, he said, a repeat visit – having visited earlier this year and the year before. "It's one of nature's greatest spectacles," he said.
This year, the roost has grown and some nights numbers in the tens of thousands – although, as with everything in the natural world, there are no guarantees. After three or four nights of spectacular display last year, said Axel, one evening they lifted up together as one and sped off into the night, and were not seen for weeks; it's possible they were spooked by a bird of prey.
Having driven down from Edinburgh especially, we crossed our fingers and settled down to sit and wait on a five bar gate. Ahead of us, across the fields I can see the Esk estuary and the merse (salt flats) further along the coast, glinting in the low light. A row of pylons marched away across the farmland to the west and behind us, very close, lay the noisy path of the M6; this is no pristine wilderness, this, but the starlings seem to like it.
These garrulous birds are not daunted by human activity. In fact, some of their favoured sites include such unlikely wildlife hotspots as the Asda car park in Elgin, the retail park on the outskirts of Inverness and the overflow car park at Inverclyde Royal Hospital. (Those hoping for more picturesque surroundings for photography may prefer to head to RSPB Mersehead in Dumfries and Galloway or the north-east shore of Loch Leven.)
I remember them crowding every ledge in Inverness town centre during my childhood, and perhaps because of their urban connotations they are often maligned as pests. However their numbers have been in freefall since the 1980s, earning them a place on the 'critical' list of UK birds at risk.
Take a closer took and you will find them attractive, intelligent birds. Their black speckled plumage shines with purple and green iridescence, and their beaks colour-change from summer's yellow to winter's black. They are also inveterate mimics, and love to impersonate the bird song of other species, car alarms and even human speech.
The motivation behind the murmuration behaviour is not fully understood, although it is thought that these twilight flights help them to congregate in safe roosting areas as they settle down for the night. The mechanics are better known, having drawn the attention of particle physicists at the University of Rome: in 2010 they published a mathematical analysis of flock dynamics which likened them to avalanches in their capacity for near-instantaneous transformation. In brief: each bird keeps track of seven other birds, constantly adjusting their own flight according to their neighbours. (The same team has since published an analysis of the swarming behaviour of midges: "collective behaviour without collective order.")
Back in Gretna the sun was down, a thin sweep of cloud along the horizon was uplit. We waited tensely for movement. And then, small groups of starlings began to arrive, like fingerprints pressed against the sky. They alighted in nearby trees. Then, as the minutes ticked by, more and more came in, and those that had already arrived took to the sky and began to whirl to and fro, constantly on the move.
There was a liquid quality to the flock, its edges curving and irregular yet clearly defined. All the time smaller flights were being attracted into the larger body, or – when it stretched out thinly – breaking off as droplets, and swooping away only to return minute later. The collective took on its own personality, sweeping overhead in a breathy whisper then making a handbrake turn to swing out over the road, where it seemed to hang for a moment, pulsating.
The dusk lowered down around us, and with it the birds became harder to discern – disappearing for a seconds at a time as they presented their narrowest profile, then appearing again in a mass, dark and dense, as the turned in unison and were silhouetted black against the sky. Shapeshifting, constantly in motion.
We observers stood with our mouths agape as they washed over our heads as waves, making the occasional comment or collective sigh of appreciation. It felt a bit like bonfire night – wrapped up warm against the cold, and the more prepared among us drinking hot tea from flasks. And then – just as my feet were getting cold, and the goosebumps were coming up on my neck – the birds as one twirled in the air and came to rest in the branches of a line of windbreak trees, perhaps 200 metres up the road. The show was over, and our motley party broke up and drove away into the dusk.
If you are keen to see a murmuration for yourself, I recommend the Starlings in the UK website (starlingsintheuk.co.uk) which keeps a regularly updated 'starling roost map,' and compiles reports from birders across the country about the best places and times to find them on its social media accounts. But don't delay – they are at their peak right now, and the numbers of birds taking part will fall off during spring as they return to their summer haunts in mainland Europe.
WILDLIFE: THE SEAL PUP CENSUS
Published in Scottish Field, January 2019
by Cal Flyn
A boulder-strewn, windlashed beach in the dead of winter doesn't seem like a promising place in which to give birth and raise your young, but the grey seal wouldn't have it any other way. Right now, if you drop what you're doing and head to the coast, you might be lucky enough to come across a colony at its busy, bustling height.
These temporary encampments are clustered in some of the country's remotest spots. Orkney is particularly well populated, and is thought to host an astonishing 15% of the world's grey seals. Elsewhere, the low-lying, uninhabited Monach Isles off North Uist, the sea caves of Shetland and the abandoned islands of the Firth of Forth are all hotspots, though there are plenty of places on the mainland where one can hope to see them.
Two winters ago, I was lucky enough to stumble upon a small colony while walking at Duncansby Head, near John O'Groats. Picking our way carefully along the cliff path, marvelling at the thick fur of hoar frost grown up in the shadows, we were startled by a melancholy siren song rising from over the edge: dissonant and strange, it shifted and reformed, like the howling of wolves pack or keys pressed at random on a pipe organ. I crawled on my belly to the precipice and found myself looking down onto a shingle strand 70 metres below, tightly packed with fleshy forms: soft, white-coated pups with liquid eyes, with their mottled green-grey mothers, each of them having their bodies heavily from the water and beached themselves on the rocks.
Grey seals show 'site fidelity' – that is, they tend to return loyally to the same spot each year to breed – where the females will give birth, suckle the newborn for around three weeks, before breeding again and abruptly leaving the pup to make its own way in the world. These pups, which have gained around two kilograms a day over that brief period thanks to their mother's extremely rich milk, soon lose their fluffy coats and maraud around in adolescent gangs until they are forced into the water in search of food. With any luck, they'll be back in five or six years' time.
These predictable annual gatherings offer an ideal opportunity for the scientists at the Sea Mammal Research Unit (SMRU) in St Andrews: each year, they make aerial surveys of sixty colonies, as part of their population monitoring efforts for the government's Special Committee on Seals. "We report to the committee once a year with information about the abundance and distribution of seals," says Prof Ailsa Hall, the director of the SMRU. "This information is used when deciding the number of licenses to shoot seals around fish farms, and in keeping track of how we're faring in general."
The researchers use two Hasselblad cameras mounted on a fixed wing aircraft, which flies a transect over the island or coastline being surveyed – two of Ailsa's team members will then pore over the resulting images, "counting all the little dots in the pictures to identify seals at different stages of growth." The youngsters, downy newborns or moulting youths, show up as white on a dark background and are therefore relatively easy to spot – although it's painstaking work. The data is then run through a complex mathematical model to estimate the total number of seals born that year.
"They don't breed all on one day, the peak time will vary by location around the coast," adds Prof Hall. "So we will make four or five flights over each colony. It's quite fun to see all the pups every year. Colonies wax and wane, and in the west coast and in Orkney the number of pups being born each year has levelled off. Those sites have reached what we call 'carrying capacity' – there's no more room. But for the colonies in the North Sea, and especially on the Isle of May, the numbers are still rising."
At this time of year, thousands of grey seals take over the island, hauling out onto the beaches and right up onto the grassy expanses of the island itself. For this reason, it's closed to the public – although the curious can take a peek at the action via live webcams on the Scottish Seabird Centre website (seabird.org).
Grey seal colonies like this have been "a conservation success story," says Prof Hall. "Over the last forty years, we've seen a rapid increase in numbers," she explains. "Numbers mostly levelled off in the 1990s and 2000s, except in the North Sea, where they've continued to rocket. They're still rising at 5% per annum – probably to do with food availability and the suitability of sites.
"What we can't work out is when these areas will reach carrying capacity. The grey seals start new colonies in places you wouldn't predict. Some animals like sandy beaches, others like boulders or rock shelves – so uncomfortable! And in Shetland and Wales they seem to prefer caves. What they need is enough fish to feed, and to be left undisturbed."
There are two types of seal normally seen in Scotland: the grey seals, and harbour (common) seals. Generally speaking, harbour seals prefer sheltered locations, and grey seals favour access to open water – however there is a great deal of overlap, particularly in Orkney, and parts of the west coast. Those seen to be pupping through the winter months will invariably be grey seals – harbour seals produce their young in midsummer – but if you see a lone adult, one might identify it by head shape: a grey seal has a horse-like face, with eyes set back behind a long flat nose, with parallel nostrils; the harbour seal is more dog-like, with a concave forehead and nostrils that form a V-shape from the front.
Harbour seals have had a harder time of it recently, showing worrying trends at some key sites, with declines of around 95% in the Tay estuary and 75% in Orkney since 2000. Ailsa's team, whose summer surveys of the species flagged up the problem, are now working hard to identify the cause of these precipitous declines.
But at this time of year, grey seals are everywhere. If you can make it to Orkney, the sea path at Burwick, South Ronaldsay, offers a perfect viewpoint of a major colony from a safe distance. If you can't – or if a windbeaten walk in the winter rain doesn't sound like your cup of tea – you might prefer to tune in to the Sanday Sealcam, run by a local ranger on one of the outer Orkney islands (sandayranger.org). Happy seal spotting!
WILDLIFE: FEED THE BIRDS
Published in Scottish Field, December 2018
by Cal Flyn
For many people, their most regular interactions with nature will take place in their own gardens. The wildlife that passes through is no less wild for their familiarity: the songbirds holding forth in the apple tree; the fox loping down the driveway at dawn; the scrabblers in the shrubbery; the swallows nesting in the eaves.
My parents, who live in Inverness-shire, have lived in the same house for over twenty years, and over this time have built up a close relationship with their neighbours, human and animal both. When we speak on the phone, they often regale me with stories and updates of our avian familiars – that the crows are nesting in the chimney again, the red kites nesting, or that the greylag geese are back again, arriving "in squadrons" at the field below the house to gabble and graze.
Some are easier to love than others. The blackbird family who took up regular residence in the wood pile – they were favourites. And the friendly, fearless robin, who shadows them around the garden is another. When digging over fresh ground, says Dad, he will "brush up against them" as he waits impatiently for worms to be exposed – hopping from twig to twig, coming "within touching distance" in his excitement, going so far as to perch on the handle of a fork or spade. They are not pets – could never be pets – but over time, you… get to know each other.
So through the long, hard winter months, my parents – like an estimated 64% of households in the UK – leave out bird feed, to help their friends make it through to spring. It's Mum's project, really: over the years she has amassed a collection of feeders, of different sorts and contents, as well as a wide, shallow dish of water for bathing.
The resulting scenes, watched from the kitchen window, are far more entertaining than television. Each species has its own approach: the lone robin lurks and glares and waits for a quiet moment; the tiny coal tits arrive en masse, and hang all which ways – including upside down – from the rungs; the great tits come barging in, big bummelers that they are; the blackbirds, with their gold-rimmed eyes, forage for fallen seeds below. Chaffinches, nuthatches, thrushes, blue tits, sparrows… It goes like a fair, from dawn until dusk.
So common is it in Scotland that you may be surprised to hear that not all countries believe in feeding the birds. In Australia, for example, the practise is frowned upon. Governmental and environmental authorities teach that doing so is unnecessary – even cruel – and flouting the rule can result in sizeable fines from the local council. The arguments against it are varied: some behavioural (we should not disturb their normal feeding habits), some epidemiological (feeders can act as hubs for the spread of disease), and some a simple matter of ecological caution.
In recent years, scientists have raised some concerns, noting that providing supplementary food for birds – as is recommended by the Royal Society for the Protection of Bird (RSPB) and British Trust for Ornithology (BTO) – may be one of the largest human influences on bird populations, alongside climate change and habitat loss. "Feeding short-lived passerines can alter almost every aspect of their ecology, from reproductive parameters to behaviour and distribution," wrote Dr Valentin Amrhein of the University of Basel, in his 2013 paper on the subject. When we feed the birds, we are inadvertently participating in a vast experiment upon our fellow creatures.
Last year, scientists revealed that, over the last four decades, great tits in the UK have grown longer beaks than their Dutch counterparts. Brits spend around twice as much as mainland Europeans on bird feeders and seed – and it's thought that this is the cause of the disparity. Birds better able to access the seed have had an evolutionary advantage, in a very form of natural selection. Or unnatural selection, perhaps.
And our provision of food can favour different species over others, or change their geographical distribution. Earlier this year, a paper from the University of Exeter noted that bigger birds tended to monopolise tables, gobbling up the best food and leaving the fiddly stuff (like shelled sunflower seeds) to the little guys – which may result, over a period of years, in species like greenfinches and sparrows benefiting at the expense of the smaller tits and wrens. And in 2015, the BTO announced that blackcaps, a type of warbler associated with spring and summer, have developed a new (genetically encoded) migratory route, which has seen them increasingly overwintering in the UK over the 60 years that bird feed has been commercially available. These British blackcaps also have narrower and longer beaks.
So: is it bad to feed the birds? Well, perhaps not. It's true that in unusually harsh winters, those birds who have access to feed are twice as likely to survive. And those receiving food have greater reproductive success – laying more eggs, earlier, whose occupants are more likely to survive.
And there's another plus too, a less tangible one: we love it. For many, feeding the birds is a deeply pleasurable, even profound experience. Wild birds are choosing to seek out your company – albeit through bribery – and through such daily interaction, our knowledge and appreciation of them grows.
So if you're going to do it, do it responsibly. The RSPB has a number of recommendations:
Keep the feeder hygienic: it needs cleaned more than you might think. And change the water regularly. Remember to use gloves, and clean it outside – especially if you've seen any sick or dead birds in your garden. Use a disinfectant solution for best results.
Don't leave food on the ground. If you're scattering seed it should all have been eaten by night time, or you will encourage rats. If there's some left, it means you're putting out too much.
Different species have different preferences, so spread your largesse around. Tits, greenfinches and siskins prefer mixed seeds; sparrows fat; goldfinches nyjer seed. A hung log, its holes filled with suet, will attract nuthatches, treecreepers, woodpeckers and wrens. Thrushes and dunnocks like to feed on the ground.
A feeder with mesh or cage-like bars will prevent squirrels and larger birds like crows or gulls from making off with the lot.
Buy unsalted peanuts marked as 'aflatoxin-free' – the cheaper sort can carry a fungus fatal to birds. They should be fed in a rigid-mesh feeder, to stop small birds carrying whole nuts away – they are big enough to choke chicks.
If you'd rather not feed them directly, for the reasons outlined above, there are other ways to help. When spring comes, consider planting bird-friendly vegetation: prickly bushes and thick climbers make for a safe hideout, while fruit trees provide a valuable source of food through late autumn and early spring. Nestboxes are useful too – simply position them high enough that cats cannot reach them.
With any luck, your garden will soon become a haven for birds of all kinds. And make sure you register to take part in the annual RSPB Birdwatch (26-28 Jan; registration opens 12 Dec, rspb.org.uk), so your observations can feed into research into the changing patterns of bird life across the country.
WILDLIFE: THE MOTH MAN
Published in Scottish Field, December 2018
Moths have a bad rep. One might be forgiven for assuming they were all drab clothes-munching wardrobe haunters. Fluttering, frightening fly-by-nights of no particular interest. But for those who take the time to learn, there's a fount of fascination to be found in the world of moths.
I promise: if you like butterflies, then you'll love moths. It can be tricky to tell them apart for one thing. No hard and fast rule. Folk wisdom holds that butterflies appear during the day, and moths at night – but there are over a hundred diurnal (daytime) moths.
Any assumption that butterflies are more brightly coloured falls down the moment you stumble across one of the Emerald Moth family, who are just as vivid a shade as the name suggests, with scalloped detailing picked out in white. Or one of the Burnets, with their scarlet velvet spots upon a sleek bottle green backdrop. Or one of the Tiger Moths, mottled black-brown and cream up top, and black-brown and orange or yellow below.
Generally speaking, butterflies have club-shaped antennae while moths have feathery or comb-like ones, but there are many exceptions. Both emerge from pupae – butterflies generally from hard chrysalises, while moths can emerge from silken cocoons, chrysalises buried underground, hidden in bark or folded leaves. And most (but not all) moths have a 'frenulum' connecting their fore- and rear-wings.
So: it's complicated. The best rule of division in lepidoptery is perhaps the simplest: "If it's not a butterfly, it's a moth," which may explain why there are so many of them: 2,500 species of moth can be found in the British Isles, compared to just 59 butterflies.

Identification can be difficult, especially of the 'micro' moths, which are numerous and Lilliputian. But the attempt is a delight: the gathering and discarding of one evocative suggestion after another, each one more lyrical than the last: is it a Smoky Wave? A Satin Beauty? A Scarce Tissue? A Phoenix? A Flounced Rustic? A Clouded Brindle? A True-Lovers Knot?
No surprise, perhaps, that lepidopterists – though few in number – are ardent in their admiration. The author Vladimir Nabokov, numbered among them and carried a gold-handled net on his exhaustive tours of North America in search of new species. Had there been no revolution in Russia, he said once, "it is not improbable that [he] would have devoted [himself] entirely to lepidopterology and never written any novels at all."
And why not? The catching of moths is a dark art all its own. In his memoirs, Nabokov recalled his evenings spent thusly with dewy-eyed pleasure: "One's lantern would illuminate the stickily glistening furrows of the bark and two or three large moths upon it imbibing the sweets, their nervous wings half open butterfly fashion, the lower ones exhibiting their incredibly crimson silk form beneath the lichen-gray primaries…"
There he describes a technique known as 'sugaring,' although there are other methods: one might produce a small rubber bung, impregnated with pheromones, and summon all the nearby individuals of a particular species to your hand in a cloud. (Accio moths!) Or one might go 'torching' – that is, simply wandering the fields or woodland after dark to see what's resting on tree trunks or feeding in the flowers. The Antler Moth, for example, a striking moth marked with silver and gold, can commonly be found on ragwort, while buddleia so attractive during the day to butterflies has a myriad of moth devotees at night. More usually, however, one employs a moth trap attached to a powerful light source.
In August this year, I joined Reuben Singleton, the county moth recorder for Peebles-shire, for an evening of moth trapping in the Manor Valley. Gathering with a small group of local enthusiasts at dusk, we set up his trap: a 'Robinson' style trap (that is, a circular container, with a funnel-shaped hole in its lid, above which a mercury-vapour bulb burns brightly) placed atop a white sheet. All the better for spotting the stragglers, who don't quite make it inside.
The idea is that the moths are attracted to the bulb, then in all their fluttering confusion fall through the funnel into the container, and are not able to find their way out. Not unlike a lobster creel. Inside the container they are perfectly safe – in fact, it's packed with empty egg boxes, in which they can find safe and comfortable nooks in which to nestle overnight. Come the morning, they should be chilled and sleepy, and easy to handle.
Reuben was introduced to moths by the late, great lepidopterist Eric Classey, who lived close to him in Gloucestershire and took the keen schoolboy under his wing. Today, Reuben runs the environmental consultancy Tweed Ecology (tweedecology.co.uk), and maintains an avid interest in all aspects of natural history – although moths hold a special place in his heart.
Partly, he says, it's the way they herald the changing of the seasons. The spoils of the moth trap offer a rich and constantly changing array of life that varies as we move from early spring to late spring, and again as we pass into early summer, the midsummer, and late summer, and so on. "The sheer biodiversity is life affirming," he says.
Moths might be found on the wing every month of the year, he assures me. Even now, as we approach midwinter, there are some. I look them up later, and find their names appropriately hibernal: the December Moth; the Winter Moth; the Mottled Umber; the Satellite; the Pale Brindled Beauty. On milder days, the Twenty-Plume Moth, a micro with wings of taupe, fan-like fronds, might be stirred from its winter slumber in conservatories or outbuildings, while the Brussels Lace caterpillar might be spotted overwintering in its foodstuff – foliose lichen – with which it, being of mint-green filigree, blends perfectly.
Such cryptic species "are incredible products of evolution," notes Reuben. He draws my attention to midsummer's Buff Tip, which when at rest appears as a twig of silver birch, and the Scorched Wing, which resembles a sycamore helicopter seed.
Other than that, its difficult to pick favourites, "but as for sheer beauty and the fact that I still see them regularly, the Garden Tiger, Elephant Hawk-Moth [pink and olive green, all angles] and Merveille-du-Jour [densely embroidered in pistachio, white and black] take some beating." The most common finds in his area are the Large Yellow Underwing and the Antler Moth; earlier this year, he trapped 523 of the latter over a single night in one trap.
This might, he warns, be portent of things to come. Antler Moths have been known to descend upon the region in plague-like proportions. The last time they did so, in 1992, millions of caterpillars invaded six farms in the Borders and destroyed more than 3,000 acres of grass. It was, says Reuben, "like a tide sweeping the face of the hill" – green in front and brown behind. The crisis was only averted when 30,000 blackheaded gulls from the colony at Bemersyde Moss arrived en masse. The hill now white with the bodies of the birds, the caterpillars were gone within days.
Scary stories for a night around the campfire. Or a moth trap will do. Tiny insects swirl above, uplit, like cinders. A tawny owl cries out from the woods behind. Bats flash by in the edges of my eye line.
It's late. But just before I turn in, a welcome visitor: a Canary Shouldered Thorn. Canary yellow with dusty amber wings, space-alien eyes and comb-like antennae swept back in a quiff, he makes for a stylish gentleman caller. I paid my regards, and then was off. I'd be back in the morning when the treasure chest would be opened.